Down Alabama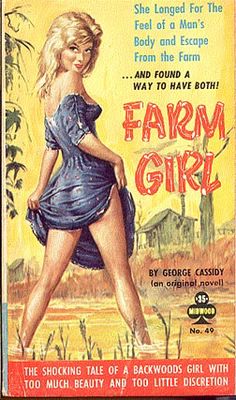 Good Monday from th' Mountain, where we take ourselves real serious-like.
I was making a mix cd for our good friends over at
It Came From Memphis
, and I went to put on a tune that ranks as one of my favorites, and realized I had never posted the song on this here piece of real estate. Two versions to follow, then.
The Pinetoppers were a minor soul group led by
Johnny Jenkins
, who toured the South extensively in the late 50's-early 60's. When the group traveled to Memphis to cut some sides for Stax, they propped up their driver/backup singer to sing a few tunes. The rest was history, as that driver,
Otis Redding
, went on to become a legend. Of the tunes,
Shout Bamalama
has to be one of the finest slices of fried southern r&b I've ever heard. Shake it.
The Pinetoppers: Shout Bamalama (mp3)
I was first introduced to the song, truth be told, via a cover version.
The Detroit Cobras
are, pardon
me
Jack and Meg, Detroit's finest export in years. Rachel Nagy's voice is so deeply soulful, channeling the finest r&b right through the garage and into yr groin. To quote Mr. Westerberg: "I'm in love...with that sound."
The Detroit Cobras: Shout Bama Lama (mp3)
(yousendit files...click on target...download from site)
If you can afford it, purchase Otis Redding and the Detroit Cobras from yr local independent business.
(If anyone knows of a better site to locate local record stores, not sponsored by a corporation, please let me know.)