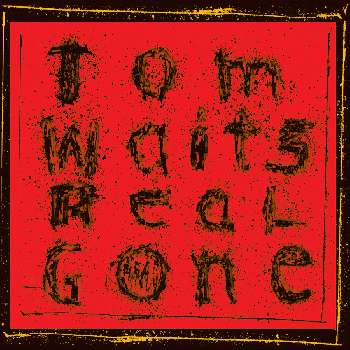 October 5th. I'm not remotely excited. Not at all.

Going to keep going. Thanks to all who have emailed or left comments.
Just watched the 911 Commission presentation. Hang on to yr rights, folks. They're going to take them away from us. I think the scariest aspect is the fact that the books we read can now be used against us, making the rather loose connection between what we read and the actions we undertake, a crux of our basic
Americanness
. So if I read a book about how Dubya is a liar and an idiot, I could be whisked away as a traitor. This is our world now. Scary.
In a similar vein, I just started a wonderful, so far, book called
The Book of Ralph by John McNally
. It's a coming age story of sorts, set in the south side of Chicago. After finishing that, I'm going to start on two rather lengthy projects that I must admit to being embarassed about not having read yet. First will be
Dos Passos' USA Trilogy
. And after that, possibly for the rest of my life, I'm going to read
Proust's Remberance of Things Past
. As a confirmed Joyce fan I suppose I've resisted Proust a bit. How could he possibly be better than Joyce? He's not even Irish!! Well, we'll see what happens.
Couple new tunes today.
Halden and Wofford and the Hi-Beams (see link above) is one of the greatest bands ever to walk this too small planet. I have to admit I'm biased, as I've been one of their prime groupies over the past few years (minus the sex). I still look fondly on my Denver days sitting at the
Skylark Lounge
enraptured by this mighty band. If you like
real
country music and honky tonk (and who doesn't?), this is the band for you. Take Merle Haggard, Hank Williams and Willie Nelson, mix with a little Buddy Holly, and a pinch of Bob Wills. Stir in a liberal servings of the greatest steel guitar player in the West, a shit cool stand up bass player, and top off with the best singer you never heard, and you've got the Hi-Beams. Visit their website
now
. This tune is one of their "poppier" numbers...the guitar line is pure heaven.
Willard Grant Conspiracy
...well, what can i say? You're in the middle of the desert, the temperature is well over one hundred degrees. Out of the glare of nothingness, across the burnt expanse, comes a prophet. A large man with a large beard. He opens his mouth. You expect "repent", but what you get instead are songs. The music of the lost and the finding. Amen.
Halden Wofford and the Hi-Beams: ABC (mp3)
Willard Grant Conspiracy: Christmas in Nevada
(mp3)
(Click on link to Briefcase...download from there)