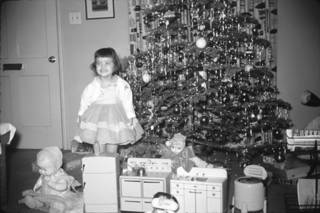 aint we got fun
Ever notice how early morning seems to be?
John Prine
today. If you don't know who John Prine is, run out immediately and purchase
Great Days: the John Prine Anthology
. No record collection is complete without it. Really. While you're there, also pick up
In Spite of Ourselves
, his collection of duets with Iris DeMent, Emmylou Harris, and Patty Loveless, among others.
Prine was once billed, like Springsteen and Forbert and Mellencamp, as "The new Bob Dylan." (This seemed to be a trend with music critics for awhile. lazy gits).
While Prine did sing and play guitar, just like Dylan, the comparison really ends there. His songs tend to be more straightforward, and often injected with a homespun wink. Once the holidays are over (and I'm not constantly running late for work), I'm gonna do a bigger post on the man. He's a little bit country, a little bit folk, a little bit himself.
For now, here's two Christmas tunes that serve as a counterpoint of sorts to the Mike Ireland tune from a few days ago. Taken from the ep
A John Prine Christmas
.
Prining for you at the holidays
John Prine: Silent Night All Day Long (mp3)
John Prine: Christmas in Prison (mp3)
(YouSendItFile...click on target, download from there)